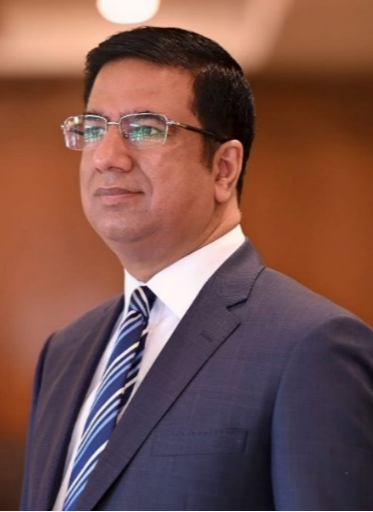 Khalid Taimur Akram
Executive Director of the Pakistan Research Center for a Community with Shared Future, Islamabad.
The re-election of Xi Jinping as China's president shows the great confidence the Communist Party of China, and the Chinese people and government have in his leadership. They also believe he will lead China to greater prosperity and help realize the great rejuvenation of the Chinese nation.
Under the leadership of Xi, China will explore new horizons to achieve innovation-driven high-quality development as opposed to fast-paced quantitative growth.
Xi's re-election is the culmination of the remarkable achievements China has made over the past 10 years. But the new leadership's journey will be long, filled with both glory and difficulties. The road map has been drawn, and the leadership will forge ahead with enterprise and fortitude to create an even brighter future for the Chinese people.
Xi's vision includes strengthening China's global standing and creating a more prosperous society. He has already led the country in eradicating extreme poverty, and has been a strong advocate of environmental protection and innovation-driven development.
Xi has made many ambitious initiatives during his 10 years in office including the Belt and Road Initiative and the Made in China 2025 plan, which are aimed at improving infrastructure connectivity among countries and sharpening China's economic and technological competitive edge on the global stage. He has also emphasized the importance of rule of law, good governance and Party discipline, which found resonance in his high-profile anti-corruption campaign.
The president's vision bolstered the country's development, transforming China into a moderately well-off society in all respects. During his leadership, China has made greater contributions to global peace and development. China's visionary policies for development and peace are reflected in Xi's proposals of Global Development Initiative and Global Security Initiative.
More important, thanks to Xi's leadership, China could broker peace between Saudi Arabia and Iran, with the two countries pledging to resume diplomatic relations after seven years, following closed-door talks from March 6 to 10.
Saudi Arabia, Iran, and China issued a joint trilateral statement in Beijing recently to announce the historic diplomatic breakthrough. Both Saudi Arabia and Iran agreed to abide by the principles of the United Nations Charter, resolve their disputes through dialogue, respect each other's sovereignty and not interfere in the internal affairs of other countries.
The Saudi Arabia-Iran agreement sets an apt example for countries to resolve their disputes and differences through dialogue, and establish good neighborly and friendly relations without external meddling.
Saudi Arabia and Iran also reaffirmed their adherence to the basic norms of international relations and international law.
China played a key role in bringing the two Middle East countries together, showing that its call for global peace and development is not empty talk — unlike the United States which, in the name of spreading democracy and freedom, has been interfering in other countries' internal affairs and creating chaos in many parts of the world, including the Middle East and East Asia. Its invasions of Afghanistan and Iraq are tragic examples of what such interference and intervention can unleash in developing countries.
The US has been promoting its hegemonic agenda in the Middle East, turning the region into a battleground. In contrast, China's recent achievement in mediating a rapprochement between Saudi Arabia and Iran shows that an able and honest global leadership can restore peace and bring development to countries.
Originally published on China Daily.
https://www.chinadaily.com.cn/a/202303/24/WS641ce42fa31057c47ebb63ed.html