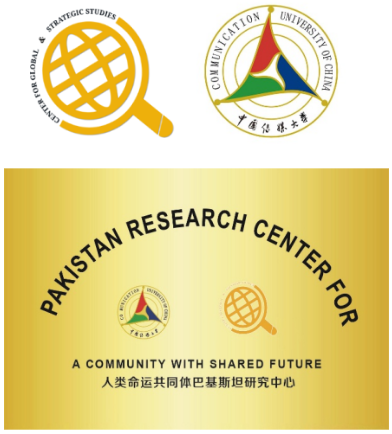 By Mr. Hassan Danial Dar,
Research Intern, Center for Global & Strategic Studies (CGSS), Islamabad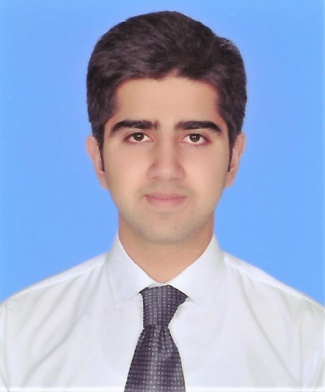 Academic and Culture Collaboration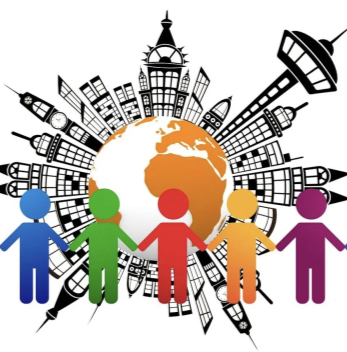 Academic and cultural cooperation is a highly useful instrument that fosters the development of a society and improves intercultural and inter-institutional knowledge. Academic cooperation is always helpful for both faculty and students as it allows them to acquire new teaching and learning methodologies. These factors are effective for the international and multicultural audience. The concept of a community with a shared future was highlighted and endorsed by President Xi Jinping at the 19th national congress of the Communist Party of China (CPC). China's grand vision to create a community with a shared future for mankind is based on cooperation and harmony. The shared future is a development trend that allows universities to provide open access to research and information that would have been otherwise limited to a few. A community with a shared future for humanity is unique in its own way. Therefore, collective learning is a win-win collaboration. China has taken a step further under its well- thought vision of a shared future, which has enabled cross-cultural exchange of knowledge and learning at a whole new level. Under the leadership of His Excellency President Xi Jinping, this initiative has been seen as a milestone development in present times. This promotes solidarity and cooperation among different races and countries, rather than division and confrontation. His vision of a shared destiny became a key component in China's foreign policy. There are immense benefits associated with this grand vision, and academic cooperation is one of them.
Chinese Endeavors for Academic Cooperation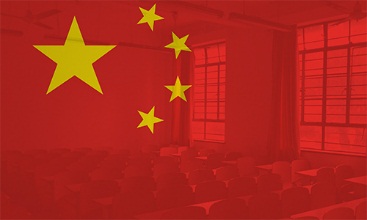 China's efforts to create a global community with a common destiny for humanity are the solution to many common. In industrialized and developed nations, cultural cooperation through the academic network is being utilized more effectively by providing scholarships to students. Hence, it is significant that such educational cooperation must be emphasized, promoted, and elevated to enhance the quality and institutional capacities. It is necessary to adopt an academic culture that encourages partnerships and collaboration. Apart from the academic advancements, a better understanding of cultures and values is a key that opens more avenues for joint ventures.
Role of Academic Institutions:
Chinese academic institutions enjoy the highest number of research publications. It has the greatest number of universities in QS Asia University Ranking, from which five universities appear in the Asia Top 10. It is possible to achieve a communal learning atmosphere by establishing a competitive academic environment but relatively easier access. China is the most represented nation and having top-ranked universities. It is a great opportunity for knowledge seekers to learn about the grand vision of a shared future.
Cultural Assimilations:
Every community has its own culture, influenced by norms, values, traditions, and religious beliefs. Every nation has its own culture, which may include subcultures of varying degrees. The idea of the global village has caused every person to enhance its global outreach through academic institutions and benefit from the cross-cultural learning process. For example, Pakistan Research Centre for a Community with shared future in collaboration with the well-known Communication University China (CUC), Beijing, China, has paved the way for both regional and international students to get exposure and learn under various programs and activities.
Significance of Enhancing Cultural Ties
The cultural exchange always encourages academic and research collaboration across different institutions. It is successful in terms of sharing information, resources, and innovation. In this regard, cooperation with world-class Chinese educational institutions will help improve educational standards and provide exposure to world-class teaching and research techniques. At the student level, institutional cooperation allows student exchange programs. The relationships between educational institutions and local communities enhance people-to-people contacts. In this aspect, developing countries can benefit from the Chinese vision of shared future by adopting valuable academic practices. Academic and research cooperation is mainly a human-to-human interaction, with scholars or administrators from various institutions working together. Cultural diplomacy plays an intrinsic role in the modern world. It has been witnessed that the pace of China-Pakistan cultural cooperation has not been halted due to the Covid-19 Pandemic. In this aspect, the efforts of the China Cultural Centre in Pakistan, working under the Chinese Ministry of Tourism and Culture, are worth praising. The center has been organizing performances, exhibitions, online lectures, and other activities around the theme of "cultural activities, teaching and training, dialogues of minds, and information services". Furthermore, established channels, such as the academic research networks under the community with a shared future, pave the way for effective communication, sustainable institutional development, cultural integration, and stable partnership. Joint initiatives must be supported and promoted by all parties involved, including researchers, scientists, students, and educational channels that can benefit from cultural benefits. Under the vision of a community with shared future, mega opportunities have been provided for the students and young scholars.
Article published on CGSS
www.cgss.com.pk