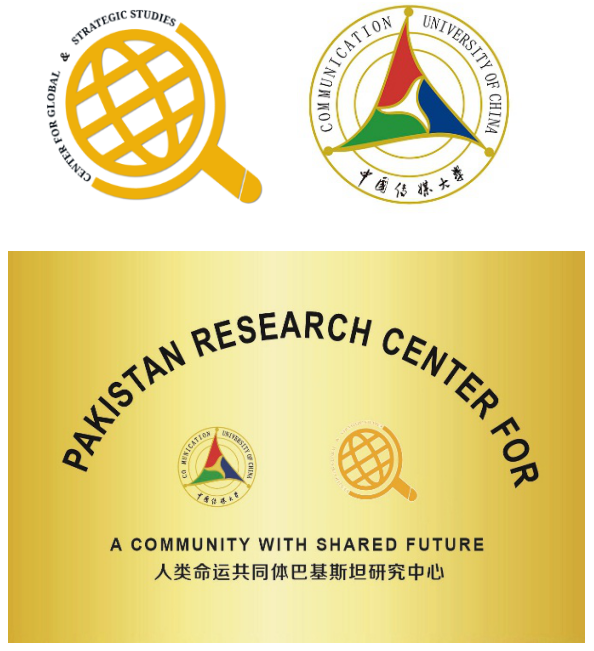 By Ms. Maryam Raza, Deputy Director,
Pakistan Research Center for a Community with Shared Future, Communication University of China (CUC), Beijing, China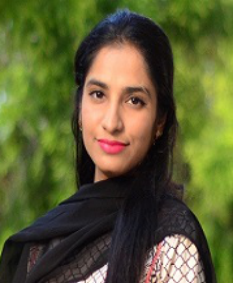 Published on 6th August 2021
People without the knowledge of their history, origin, and culture is like a tree without roots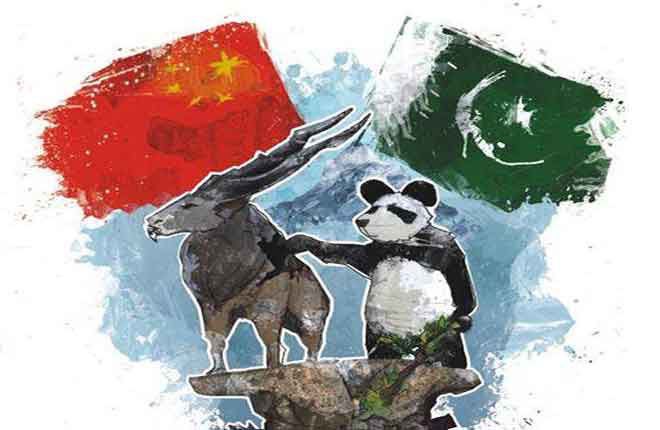 In the 21st Century C.E., culture integration has reinvigorated the phenomena of academic cooperation. Academic cooperation and culture assimilation are interconnected. Culture is a mean by which we understand others and an aspect of life with an innate worth that we enjoy and seek out. Cultural exchange gives us the chance to appreciate commonality. It also helps us understand and respect cultural divergence and differences through motivations and humanity that underlie them. Likewise, connectivity has been the key determinate and a bridge between the two concepts. In this aspect, the idea of building or establishing connections is significant before gauging the potentials benefits associated with the knowledge corridor. Connectivity is the major factor, when we talk about cooperation and knowing each other's cultures or civilizations. Without connectivity, one cannot understand different civilizational patterns and cultures. Therefore, for building connections or understating various cultures, academic or intellectual cooperation remain key element. A culture is a valuable tool for advancing on the road to integration. It can make a decisive contribution to strengthening cohesion, dialogue, and social understanding among the countries, which are significant characteristics to counter common global challenges. In this aspect, academic/intellectual facilitation is needed among countries to promote peace, dialogue, and accept cultural and civilizational diversities. This is an era of re-awakening. The orthodox and dysfunctional principles are changed with modern trends and broader regional collaborations. That is why the importance of intellectual or literacy corridor is significant in order to cooperate with each other and learn. In this aspect, this study provides a brief prelude to the Pakistan-China literacy corridor and the importance of intellectual cooperation. The article also highlights the significance of cultural linkages between China-Pakistan and recent developments.
Significance of Pakistan-China Literacy Corridor: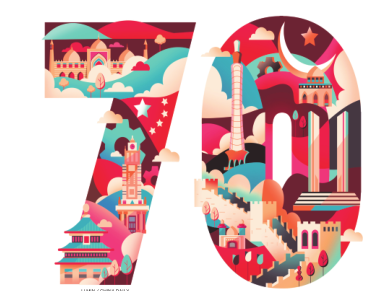 The relationship between China and Pakistan has bloomed into an "All-weather cooperative partnership" with many inclusive economic development projects. 2021 is a year in which China and Pakistan are celebrating the 70th anniversary of everlasting friendship. Seventy years of unprecedented and close bilateral ties are based on mutual respect, trust, harmony, and goodwill between both nations. Pakistan considers China one of the closest partners, and China termed the relationship with Pakistan as Iron Brothers. Thereby, incorporating the phenomena of academic cooperation into regionalism would promote cultural integration and close linkages between Pakistan and China. Since the last decades, productive growth has been witnessed in research and educational collaboration between both countries. Each year, a large number of students visit China to pursue higher education. Likewise, a significant number of Chinese students visit Pakistan under student or cultural exchange programs. Pakistani students in China who are well-equipped with profound China-knowledge and professional education can play a significant role after returning to Pakistan while strengthening the existing cordial relations between the two nations. It can be an asset for both countries that is crucial for cultural assimilations.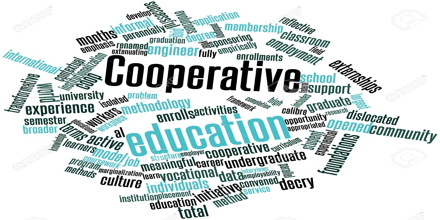 These broader engagements in multiple fields have resulted in a closer tie between the countries and enhanced people-to-people contacts. Moreover, new opportunities can be harnessed through China-Pakistan Economic Corridor (CPEC) research and knowledge gateways. While looking at the significance of intellectual and knowledge connectivity, alongside the physical routes, the Higher Education Commission has been timely in establishing a CPEC center at its headquarters. Under this initiative, a consortium of CPEC universities has been created, which comprises of more than 50 universities. The main aim of the research or literacy corridor is to create collaboration amongst the Chinese and the Pakistani Universities for strengthening the Belt & Road Initiative (BRI), to exploit opportunities, develop human resources, and enhance cultural integration.
Cultural Diplomacy under the Grand Vision of a Community with Shared Future:
Cultural diplomacy plays an intrinsic role in the modern world. It has been witnessed that the pace of China-Pakistan cultural cooperation has not been halted due to the Covid-19 Pandemic. In this aspect, the efforts of the China Cultural Centre in Pakistan, working under the Chinese Ministry of Tourism and Culture, are worth praising. The center has been organising performances, exhibitions, online lectures and other activities around the theme of "cultural activities, teaching and training, dialogues of minds, and information services".Furthermore, established channels, such as the academic research networks under the community with a shared future, pave the way for effective communication, sustainable institutional development, cultural integration, and stable partnership. The extensive network among academicians enables the flow of critical information based on advanced approaches, expertise, and resources. Therefore, such cooperation and networks are highly valuable for information sharing and improve student's academic achievement.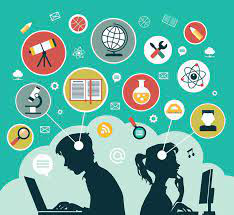 There is a need to understand and create awareness about the potential of cultural integration and educational linkages. For strengthening the literacy corridor between Pakistan and China, it is imperative to take initiatives through which the culture of joint multi-disciplinary research is promoted, based on the notion of a shared future for the world community. The narratives, i.e., community with a shared future and dialogue among civilizations, have allowed countries to shed the orthodox ways of interaction and move towards a new trend of greater cooperation, collaboration and interaction. The young generation could become the pioneer to commence the collaborative activity in these emerging new patterns. This implies big responsibility on research institutes, universities, intellectuals and think tanks to establish such constructive interactions among the youth.
In this aspect, Pakistan Research Center for Community with Shared Future provides extensive opportunities to the regional or international students to align under the institution's colossal activities being conductive frequently. With exceptional collaboration with Communication University China (CUC), Beijing, Pakistan research center ensures the availability of up-to-date information, skills, vast academic opportunities, research-internship programs, scholarships, and establishing techniques to promote cultural cooperation. Therefore, this close partnership has been resulting mutually beneficial for China, Pakistan and other partner countries. Only collaboration among people and institutions will promote research and development.In developing countries, where world-class resources are limited, collaboration becomes particularly valuable as a means to acquire knowledge and experience.
Being the Deputy Director of Pakistan Research Center for a Community with shared future for mankind, I am optimistic and determinate to foster academic cooperation between Pakistan and China and other partner academic channels. It is significant to have a cooperative approach, to share knowledge and expertise and provide multiple opportunities to the students and joint ventures for other networks. Both intra- and interinstitutional collaboration must be emphasized, encouraged and brought to a level where it can impact and improve the quality, resources and capabilities of all established research centers. The grand vision of a community with shared future for mankind provides great opportunities for nations across the globe to have Open Access to information at a multilateral level and resolve common conflicts. With the creation of this remarkable network of literacy corridors and research channels across the globe, international expertise has been brought on a single platform to formulate strategies for addressing various global issues and providing constructive suggestions for the benefit of humanity.
Copyright © Center for Global & Strategic Studies (CGSS), Islamabad