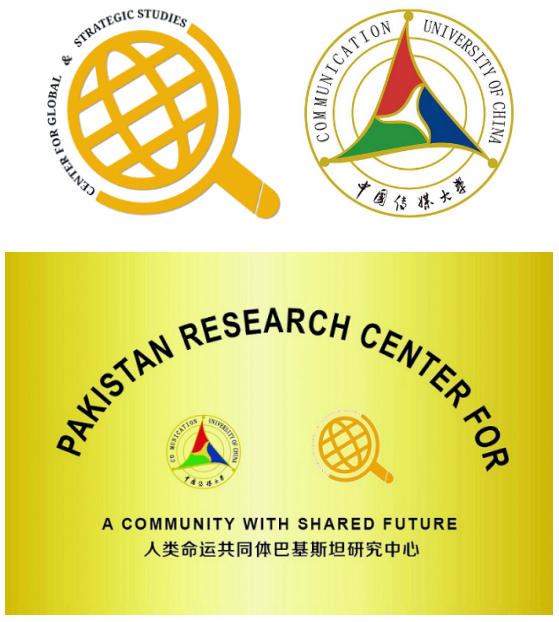 Article written by Ms. Aamna Hameed, who secured Second Position in the Article Writing Competition, "Understanding Transformative Dynamics of Pakistan-China Relationship"organized by Pakistan Research Center for a Community with Shared Future, Communication University of China, Beijing, China
Iron brothers refer to the robust relationship between China and Pakistan. China means "a friend" – something that it has always proven to be of Pakistan. Both the countries have been sharing such strong ties ever since they embraced each other's alliance on 4th January 1950. The formal diplomatic relations between the two "Iron Brothers," were built on 21st May 1951. Since then, the bond only keeps getting stronger with each passing day. The governments of both countries have always organized cultural events and agreements that help promote peace and harmony between the two nations. A large number of agreements and MOUs were signed between Pakistan and China. These "Iron Brothers" have always been there for each other in all contentment and vicissitudes. Their bond runs so deep that in order to celebrate their joyous moments, Rs.20 coins were being circulated within Pakistan, having the flags of both countries. Additionally, they also celebrated Friendly Exchanges during 2015. Recently, a virtual ceremony was also held celebrating 70 years of China-Pakistan friendship. Many Memorandums of Understanding have been signed between these two friendly countries as well. One of them being the "MoU on Information Technology Cooperation" with China leading and giving Pakistan a tremendous chance to learn from Chinese successes and expertise. In 2019, when the two countries celebrated the year of Sister City/Province, numerous MoUs were inked at the time too. In 2020, when President Alvi visited China, further MOUs were signed regarding "Joint Working Group on Science and Technology and Agricultural Cooperation".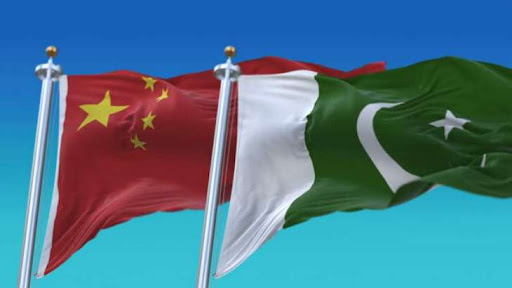 Other cultural events have intertwined as threads to strengthen the knot between China and Pakistan. These events include Pakistan's support to US President Nixon in his initial travel to China. This laid the ground for the first-ever US-China official interaction and Sino-American ties. Pakistan has also awarded China, appreciating it for the building and operation of Gwadar Port. China has been assisting Pakistan in the COVID-19 pandemic when every country was just busy thinking about themselves. China provided Pakistan with extensive bilateral collaboration in the aftermath of the Coronavirus pandemic in 2020. China has been a primary donor who provided Pakistan with the most aid in battling the pandemic and saving the precious lives of its brother country. For this, Pakistan will always be wholeheartedly grateful to China for its gracious act of kindness.
China-Pakistan Economic Ties:
China is the largest investor in Pakistan with all its assistance in many projects. The important project that has strengthened the Pak-China ties are China-Pakistan Economic Corridor (CPEC). From 1978, when the Karakoram Highway opened officially, China and Pakistan have been working together to develop each other's economies and facilitate trading. The Gwadar Port and the Karakoram Highway are the two major projects in which China had invested $31.5 billion. Later in 2008, both countries agreed to build a railway through Karakoram Highway to link China's rail network to Gwadar Port.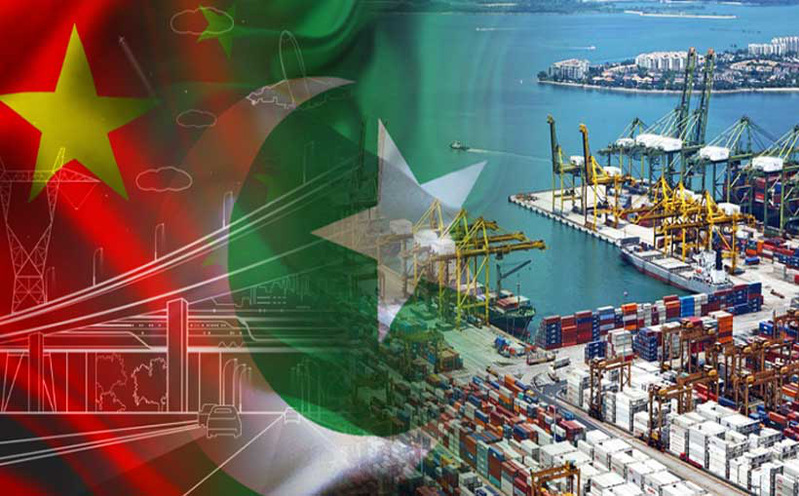 China-Pakistan Economic Corridor (CPEC) is a marvelous model of regional connectivity whose foundation was first served when Premier Li Keqiang visited Pakistan in 2013. This was the same year as the "MoU on Cooperation" for the long-Term Plan on CPEC was signed, allowing Foreign Direct Investment (FDI) into Pakistan. Various events transpired from 2013 to 2019, including 19 agreements with China committed to invest $42 billion and Pakistan vowing to aid them in Xinjiang Conflict. Innumerable events have been found to occur as the result of their old friendship while digging deep into the historical friendship of these two countries. In this aspect, certain key events are: Preferential Trade Agreement, Free Trade Agreement Phase I and II, and the CPFTA-II. The list also entails the agreement of Reciprocal Encouragement and Protection of Investments, building 27 kilometers Orange Line Metro in Punjab and Rashakai and Faisalabad Special Economic Zones.
Potential of Pakistan-China Defense Ties:
China, as always, has extended indispensable cooperation to Pakistan, even in the defense area. In the year 1986, Pakistan and China reached a comprehensive agreement on nuclear cooperation. A nuclear power plant of 300 megawatts was also built in Punjab with the help of China, and an anti-terrorism drill was jointly conducted by both countries in 2010. The development of JF-17 thunder is an example of the strategic partnership in matters concerning defense. It started in 1999 when the contract was signed for the production of JF-17 together. Later in 2007, the multirole fighter aircraft – JF-17 Thunder, a joint venture of Sino-Pak – was formally launched, followed by its induction in Pakistan Air Force in 2010. During the next year, Pakistan expected to purchase air to air SD ten missiles from China for the 250 JF-17 thunder fighter fleet.
China-Pakistan International Cooperation:
The tale of Pak-China friendship started in 1950 when Pakistan became the 1st Muslim country and the 3rd non-communist country to recognize the People's Republic of China. It also dispatched a delegation of a high-level to China. Since then, the leaders of both countries have been exchanging visits. Some of the major visits of Pak-China leaders are: in 1955, Vice President Madam Song Ching Ling paid a visit to Pakistan, which was marked as the 1st high-level visit from China's side. In 2010, more than thirty billion dollars were signed when Chinese Premier Wen Jiabao visited Pakistan. Atop of that, Prime Minister Mohammad Nawaz Sharif and Imran Khan visited China, and the two countries decided on the Common Vision for Deepening China-Pakistan Strategic Cooperation in the New Era in 2013 and 2018, respectively. Countless other Pakistan-China agreements make their roots sturdier, like the agreement of boundary, the JWG on International Coordination and Cooperation, and the launch of Remote Sensing Satellite-1 (PRSS-1). Another successful link was made between Pakistan and China when Pakistan International Airlines (PIA) started its flights to Beijing. The two countries continue to share an unbreakable bond that is the essence of long-lasting friendship and brotherhood to the entire world. This relationship between Pakistan and China being "Iron Brothers" is truly worth appreciating.
References
Gul, A., Ahmad, R., & Fernald, L. W. (2020). CHINA'S STRATEGIC AND COMMERCIAL RELATIONS WITH PAKISTAN: OPPORTUNITIES, CHALLENGES AND PROSPECTS. 16.
Hassan, S. K. (n.d.). A Pakistani Overview of Pakistan-China Relations: 12.
Javaid, U., & Jahangir, A. (2015). Pakistan-China Strategic Relationship: A Glorious Journey of 55 Years. 52(1), 27.
Khan, M. M., & Kasi, M. (n.d.). Pakistan-China Relations: Developments in Economic and Security Areas in the 21st Century. 20.
Mahdi, N. (1986). SINO-PAKISTAN RELATIONS: HISTORICAL BACKGROUND. Pakistan Horizon, 39(4,), 60–68.
Mushtaq, F. (2019). Prospects for Pak-China Relations. Global Political Review, IV(IV), 49–58. https://doi.org/10.31703/gpr.2019(IV-IV).06
Rashid, A. (2017). PAK-CHINA PARTNERSHIP: US AND INDIA'S RESPONSE. 12.
Copyright © Center for Global & Strategic Studies (CGSS), Islamabad