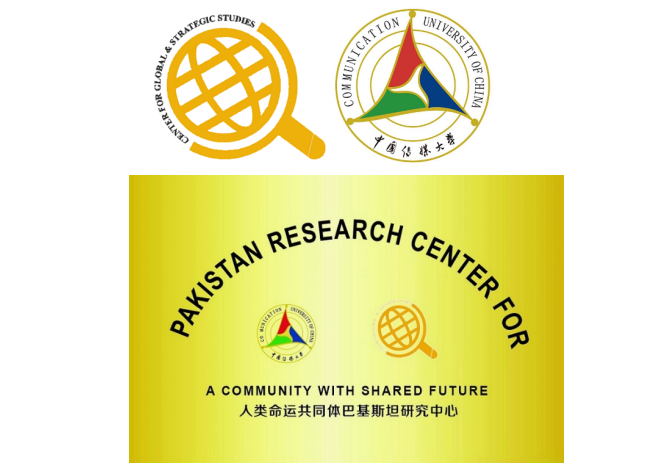 By Ms. Palwasha Nawaz, Deputy Director,
Pakistan Research Center for a Community with Shared Future, Communication University of China (Beijing), China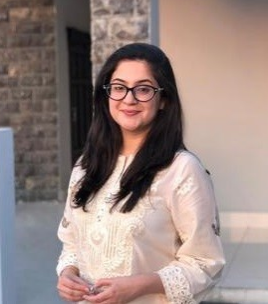 Vaccine diplomacy stands out as a relatively new and novel subject among all the different diplomacy kinds. This diplomacy works in pursuance of fulfilling diplomatic ties and national interests with the countries receiving medical aid and scientific knowledge from the governments, trying to achieve their broader diplomatic goals. Throughout history, many governments which have sent vaccines, medical knowledge, and personnel for combating novel illnesses worldwide have ensured to make the world a better place. During the ongoing Covid-19 pandemic, the Chinese government has efficiently used vaccine diplomacy to ensure that all governments can secure their people and economies from this terrible virus. In this regard, the article aims to elaborate on China's vaccine diplomacy that stands out as an efficacious model for making the world a safer place.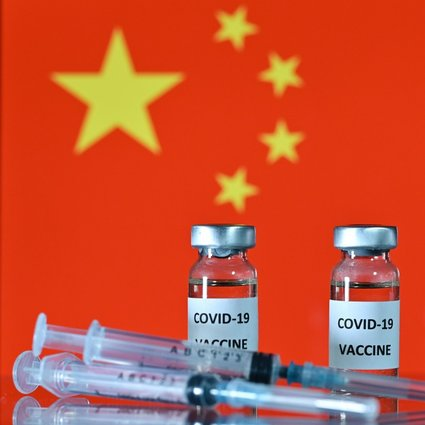 Chinese Vaccine Diplomacy During the Covid-19 Pandemic:
The Chinese government initiated its research for creating a vaccine against the lethal Coronavirus in January 2020, long before any other country in the world. Within a few months, the public-private partnerships working under the Chinese government's guidelines started to test and produce a large number of vaccines. The ultimate goal was exporting 300 to 500 million doses of different domestically produced vaccines to over twenty countries. In this regard, stage three trials of Covid-19 vaccines were conducted in different countries in Asia, Latin America, Africa, and the Middle East to expedite this process. The Chinese government has repeatedly declared its vaccines as 'public good' on multiple occasions and has ensured that countries can get an adequate Covid-19 doses according to their requirements.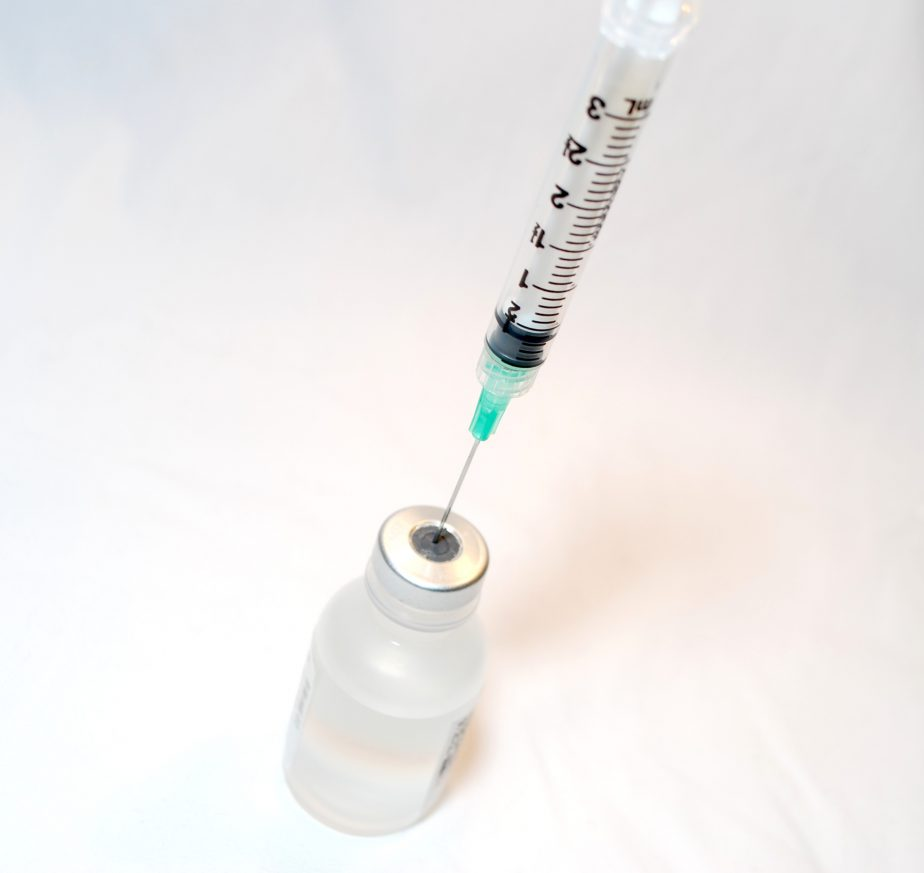 Until the beginning of the last month, the Chinese government had pledged around half a billion doses of the vaccines to more than 45 countries. Disseminating such a large number of vaccines across the globe is a relatively convenient task for the Chinese government, producing up to 2.6 billion doses until the end of this year. Due to the export of such a large number of vaccines, it is expected that China will enhance its decisive role to inoculate a large part of the world's population by the end of this year.
Positive Effects of China's Current Vaccine Diplomacy:
Despite the exaggerated propaganda against Chinese vaccine diplomacy by the western media outlets, the expansion of Chinese vaccine programs has been witnessed in recent times. The eagerness of the states to get vaccines manifests the efficacy of its vaccine diplomacy. The following points explicitly describe Chinese vaccine diplomacy that has changed the world for good during the last months:
Chinese Vision of Using Vaccine Diplomacy for Public Good:
Since May 2020, the Chinese government under President Xi Jinping's visionary leadership has declared that vaccines created in China are to be considered a global public good." While many western countries have decided to use Covid vaccines as a profitable economic business, the Chinese government has made sure that its export of vaccines is not primarily based on gaining profits. Consequently, the government has donated and loaned millions of vaccines to countries to make the fight against the novel virus easier for developing countries.
China's Sincere Efforts to Facilitate its Allies in Combating the Pandemic:
Following its vision of a community with a shared future for maximum socio-economic benefits, the Chinese government has always made sure that its allies have all the help to maintain this harmonious economic relationship intact. The pandemic has adversely affected countries that have friendly economic and strategic relations with China. To counter this impediment, China has used vaccine diplomacy to bring its economic and diplomatic relations with its friendly neighboring countries back on track. For doing so, the Chinese government has actively facilitated vaccine markets close to home. Nine out of the ten Association of Southeast Asian Nation (ASEAN) countries were reported to be on track after acquiring Beijing's vaccines until last month. Pakistan has also received a sizeable number of COVID-19 vaccines from China until now, which are being used efficaciously by the government.
Chinese Government's Unbiased Intention to Globalize Covid-19 Vaccines: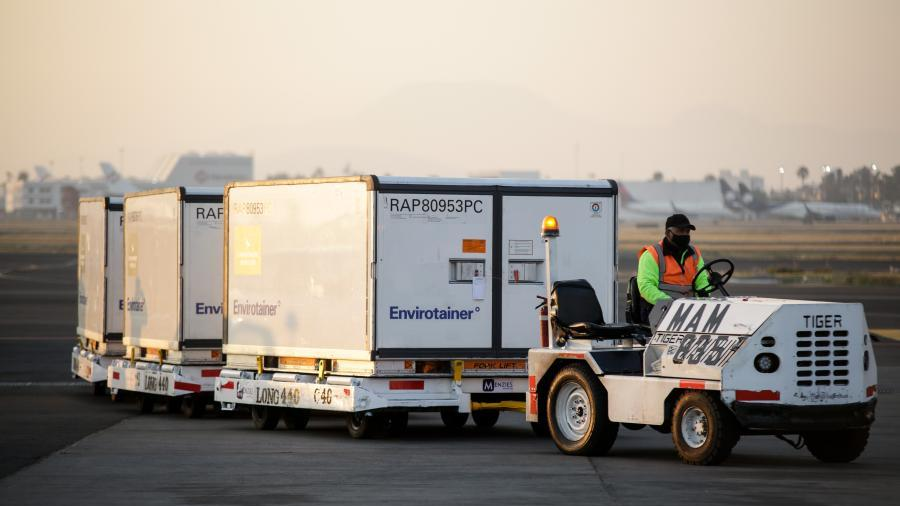 Since November 2020, China has reported only 0.01% of the total Covid cases globally despite having the world's largest population. However, the Chinese government has not pulled itself into international isolation vis-à-vis disseminating Covid vaccines. This is because the government is cognizant that until the Coronavirus is not decimated throughout the world, no one is entirely safe. In this aspect, the government has sold these vaccines at either lesser prices or has entirely waived off these doses by donating them to many developing countries. The western media usually appreciate these positive gestures if it is done by a country in their good books. However, Chinese vaccine diplomacy has been scrutinized exaggeratedly by these media outlets. Such biased behavior has been condemned and exposed by many neutral experts worldwide to get the facts straight.
Chinese Government's Willingness to Enhance Global Pharmaceutical Collaboration: Curtailing devastating Impacts of the Pandemic
The Chinese government has stated that it is willingto allowthe country's big Pharmaceutical companiesto workwith their competentcounterparts abroad.The government understands that such cooperation is necessary forthe development and production of vaccines,ensuring high demand for inoculation across the globe. By understanding Chinese vaccine diplomacy, Pakistan's government can go one step ahead and can devise policies and facilitate Covid vaccines' production at a broader level by understanding Beijing's vaccine diplomacy. Such steps will enhance Pakistan's reputation in the international arena and a nullify the anti-Pakistan hecklers' propaganda.
Conclusion:
The Chinese government has tried its best to combat this highly contagious virus within its territory and globally. For doing so, it has devised and implemented highly vibrant and pragmatic vaccine diplomacy that has proved to be highly successful despite western media's skeptical propaganda against it. This astonishing success of Chinese vaccine diplomacy has allowed China to become a global leader in its struggle against Covid-19 and has given policy guidelines to many developing countries like Pakistan to learn valuable lessons.
Referencing List:
1. Yang, Shiming. "Rising-Power Competition: The Covid-19 Vaccine Diplomacy of China and India." nbr.org. The National Bureau of Asian Research (NBR), March 18, 2021. https://www.nbr.org/publication/rising-power-competition-the-covid-19-vaccine-diplomacy-of-china-and-india/
2. Wu, Huizhong, and Kristen Gelineau. "Chinese Vaccines Sweep Much of the World, Despite Concerns." thediplomat.com. The Diplomat, March 3, 2021. https://thediplomat.com/2021/03/chinese-vaccines-sweep-much-of-the-world-despite-concerns/
3. Ibid.
4. Karásková, Ivana, and Veronika Blablová. "The Logic of China's Vaccine Diplomacy." thediplomat.com. The Diplomat, March 24, 2021. https://thediplomat.com/2021/03/the-logic-of-chinas-vaccine-diplomacy/
5. Arnott, Jonathan. "Time to End Trivial Criticism of China over 'Vaccine Diplomacy'." news.cgtn.com. CGTN, March 14, 2021. https://news.cgtn.com/news/2021-03-14/Time-to-end-trivial-criticism-of-China-over-vaccine-diplomacy--YCOeOYcGA0/index.html
6. Ndegwa, Stephen. "China's Vaccine Will Be the World's Saving Grace." news.cgtn.com. CGTN, February 12, 2021. https://news.cgtn.com/news/2021-02-12/China-s-vaccine-will-be-the-world-s-saving-grace-XODnyvBQDS/index.html
Copyright © Center for Global & Strategic Studies (CGSS), Islamabad