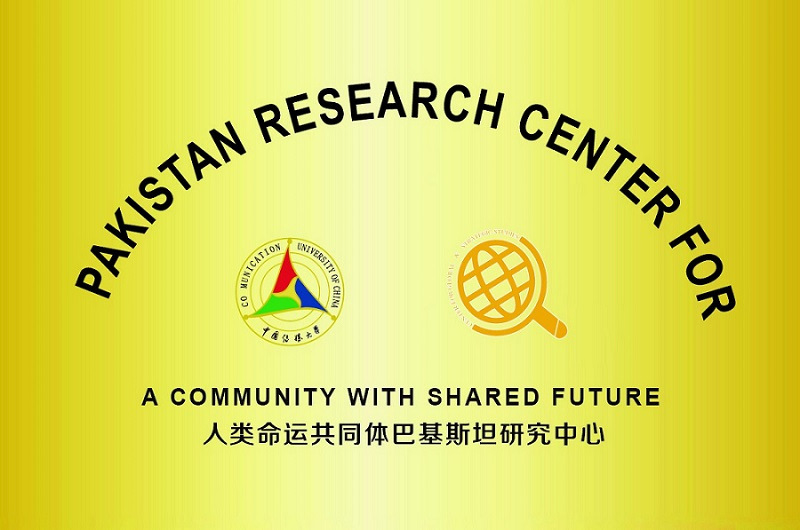 By Prof. Dr. Iram Khalid, Chairperson, Department of Political Science & International Relations, University of the Punjab, Lahore and Head of the Program "Dialogue of Civilizations", Pakistan Research Center for a Community with Shared Future, Communication University of China, Beijing, China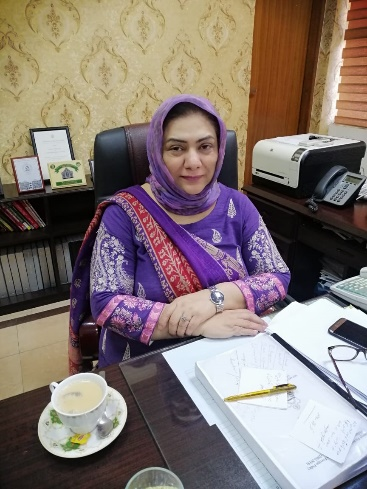 Published on 9th March 2021
The world has been witnessing paradigm shifts in global politics throughout human history in the wake of various issues and challenges among civilizations. One world order took over the other with the power shift among civilizations on the canvass of the globe as is evident from history. The 21st century witnessed the failure of neo-liberalism during the 2008 economic crisis. The changing patterns in global politics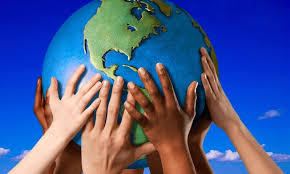 and socio-cultural intermingling are opening new vistas in international relations among nations for the time to come. The continued transformation in the conduct of international relations patterns and power concentration are leading nations towards uncertainties.
Global connectivity and integration is a contemporary opportunity for alleviating modern challenges. The introduction of a globalized and institutionalized economic framework necessitates all states to either act as participants or investors. This also implies that despite maintaining competition, an interdependent architecture is constructed as a supplement to enhance interconnectivity. China's attempt to restructure the traditional 'silk route' style of integration is manifested via the initiation of the Belt and Road Initiative (BRI).
The basic aim behind BRI is to create a seamless interregional pathway that accommodates financial, technological, and social outreach for partner countries to mutually benefit from. It also allows regional financial organizations to provide global connectivity without instituting excessive competition that can lead to conflict and the probable eventuality of war. Where on one end BRI allows China to showcase its production capacity to a global audience it also allows other regional and trans-regional entities to opt for more integrated consolidation of their economic framework.
Traditionally, the ancient Silk Route was an access point for Asia to maintain connectivity to European markets and vice versa. Beyond collective securitization, states integrated with the Silk Route were able to limit the cost and risk involved in accessing or resupplying their commercial activities to more lucrative markets available in Asia. Following a similar pattern, BRI attempts to recreate an analogous economic zone with a minor alteration: BRI would have a more global outreach than its predecessor that was refrained to a limited range of countries.
BRI also accommodates human development alongside a purely economic dimension. Introduction of technological and educational Silk Route and even allowing nontraditional national interests to reserve an important position as junction allows BRI to be a comprehensive selection for participant states to choose from before they decide to partake in this venture. Refraining to limit BRI only to an economic position also implies China's ability to allow participants to select or opt for their preference of domain for integration. BRI also provides states to utilize its projects as platforms for diplomatically engaging for a positive transformation of their issues through economic mediation.
Continental connectivity is not a new project as it has been in practice since the formation of economic incorporation between Europe and America. Infrastructural development and investments therein are also a means to allow participating states to opt for an interdependent framework aiming at self-sufficiency. Considering that BRI principally prioritizes its focus on emerging markets in Asia, Africa, and Europe, infrastructural development/investments allow such markets to opt for a more diverse clientele.
Providing enhanced access through the convenience of commerce and communicability to emerging markets makes them suitable grounds for investments by major economic stakeholders. This also allows China to seek such markets independently rather than access them through accesses created by other states that can be choked for want of political and strategic leverage. It also allows such emerging markets to repair their indigenous challenges and issues to allow China to launch investments via BRI projects, making them responsible for the mitigation of their challenges.
Such a maneuver also makes these states more compliant to international economic standards as well as being able to adhere to commercial regulations instituted by global organizations deputed to serve such needs. Land-based and maritime connectivity allows states to diversify their outreach by allowing landlocked countries seamless access to maritime facilities without any vested interests attached therein. Interdependence implies that BRI would not be exerting any specific set of influences and since partners would be restructuring/enhancing their infrastructure from domestic sources.
Intergovernmental cooperation ensures that BRI does not deviate from its goal of global integration to be country-specific or interest-specific. It also allows states to maintain an active accountability mechanism to avoid or circumvent hedging by any participant or even from China. It also allows states that have been encumbered by complex trade regulations to create liminal space for commerce without upsetting or contradicting global trade norms. Emerging markets not only ensure diversification of economic opportunities but also allows conventional/traditional markets to allow new markets to supplement their potential. Polarization of economics or conditional access to markets not only circumvents goals enumerated by international trade organizations but also provides vested interest to manipulate the economy for political gains.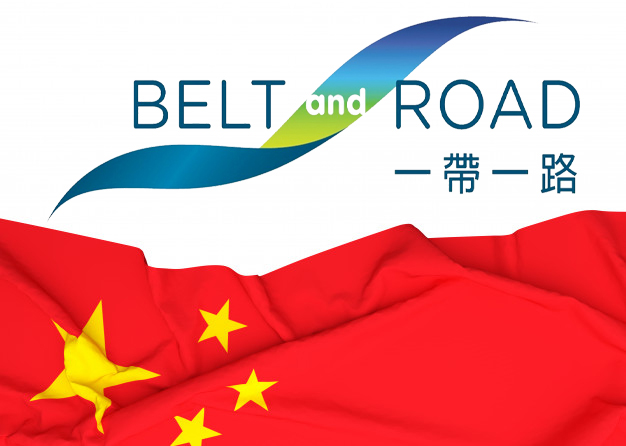 BRI is a combination of states, including China itself, who are members and compliant partners of global trade regulatory mechanisms and economic architecture. Projects and proposed avenues of commerce in BRI are also not ultra vires to international canons and Chinese investment itself is conditional only to the voluntary willingness of receiving states for such investment.
Economic coercion or parallel trade occurs when traditional markets crystallize without diversification, allowing discretionary and voluntary rules/guidelines in selecting states that would be granted access to such markets. BRI not only allows emerging markets to compete in a synchronized and regulated manner but also allows governmental, infrastructural and socio-cultural connectivity to create more margins for globalization to perform its functions seamlessly.
The Clash of Civilizations is a thesis that people's cultural and religious identities will be the primary source of conflict in the post-Cold War world.Huntington in his work Clash of Civilization created a narrative that stated that a time will come when Islam would be recognized as a religion against which all the religions would gather. From a perspective, one can believe that Samuel P. Huntington was right that conflict and competition is part of International relations since the beginning of civilizations.
History is filled with how states, empires and civilizations competed with each other. Thus, Huntington's narrative seems like a narrative to explore International politics through a new lens, that is religion in general and anti-Islamic narratives. The world is full of charming slogans focusing upon the elimination of terrorism, state-building, security, nation-building, peace, and prosperity.
To counter such narrative, the idea of Dialogue of civilizations which focused upon the use of political will and mechanisms to achieve peace, stability and prosperity in International relations must be focused. However, such ideas remained un-heard as they did not serve the realist interests of states declaring wars and bloodshed in the name of establishing peace. The world should listen to the narrative of Dialogue of civilizations instead of preaching the ideals generated by the Clash of civilizations.
The Western world order is not a panacea for all ills of the globe rather a multilateral approach for socio-economic development, political stability, and peaceful coexistence. A multilateral approach in the form of co-governance and shared community based on future concerns can promote peace and security for the better resolution of political, economic, and geographic issues among nations by enhancing the avenues of cooperation as a new global order.
However, an alternative road map for the community of civilizations is the use of collective wisdom in the form of Dialogue of Civilizations for better understanding.Considering the diversities for the resolution of all the issues, what is required, a system based on opportunities to all. We are living in a complex world. Dialogue of civilizations is important to survive, but many cannot accept it, those who are interested, have to be more clear more concentrated, and more vigilant.
President Xi highlighted the importance of the interactions in Asia, as these interactions between civilizationshave enriched each other and written an epic development.He elaborated also:
"Our forefathers in Asia have long engaged in inter-civilizational exchanges and mutual learning; the ancient trade routes notably the Silk Road, the tea road and the spice road brought silk, tea, porcelain, spices, paintings, and sculpture to all corners of Asia, and they have witnessed inter-civilizational dialogue in the form of trade and cultural interflow."