Economic Cooperation under BRI: Towards a Shared and Prosperous Future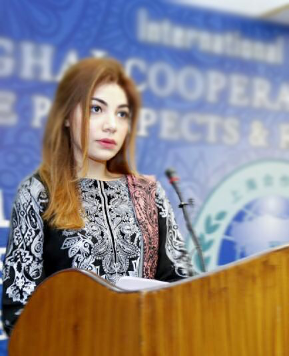 By Ms. Minahil Shawal Afridi, Deputy Director,
Pakistan Research Center for a Community with Shared Future, Communication University of China (Beijing), China
Abstract:
Since 1949, Chinese leadership has envisioned a peaceful and cohesive region and adopted harmonious socio-economic policies in the region, directed towards win-win cooperation. The Belt & Road Initiative of the President Xi Jinping has kept this Chinese policy of regional prosperity thriving in the 21st century and this initiative is central to the concept of "community of shared future".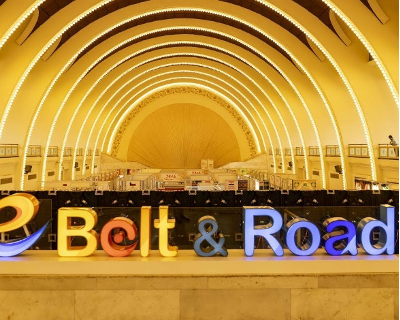 Introduction:

Since the post-World War II era, the preferences of the states has shifted towards achieving economic stability and prosperity for strengthening the human development index. However, these goals cannot be achieved without cooperation between states not only at regional levels but on a wider global level as well.
Derived from the ancient Chinese philosophical ideals of relationships between diversity and unity, order and chaos, and humanity and nature, the Chinese ambitions of a secure and prosperous future with the help of BRI have been integral part of its longstanding state policy for a long time now. President Xi Jinping's idea of forming a community with shared future for mankind is in line with the objective of Belt and Road Initiative of socio-economic connectivity anddevelopment.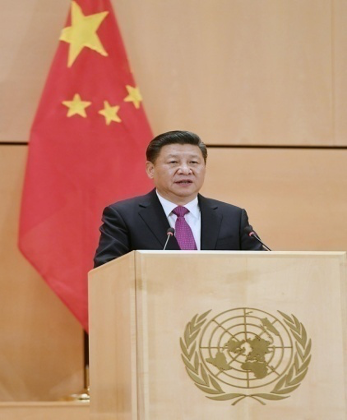 The magnitude of Chinese Efforts under BRI Projects:
The participation of countries in the BRI is highly active and encouraging. In 2019, 126 countries and 29 international organizations have signed BRI cooperation documents with China. The total trade between China and other BRI countries has exceeded 6 trillion U.S. dollars, and China's investment in these countries has surpassed 80 billion dollars. The Belt and Road Initiative, unlike widespread perception in western media, is not just a gigantic infrastructure project, rather it is a project which focuses on building cohesive and flourishing relations between countries that are involved in this initiative through building networks of communication and enhanced connectivity. Despite the outbreak of the deadly COVID-19 pandemic in early 2020, the prospects of this initiative have not dimmed at all and a win-win future for all the participatory countries under this project is becoming a reality with each passing day especially for the countries whose development had been hindered being victims of western colonialism for decades and centuries.
The Impact of BRI Projects on Socio-economic Prosperity of its Member Countries:
China is championing a new model of economic cooperation and understanding under the ambit of BRI. To increase inter-connectivity among countries along the "Silk Road Economic Belt" and the "Maritime Silk Road," the initiative has produced tangible results far exceeding everyone's expectations through various projects. The early success of the BRI indicates that a new model of economic cooperation is taking root, featuring increasing inter-connectivity, broad consultation, joint efforts, and shared benefits.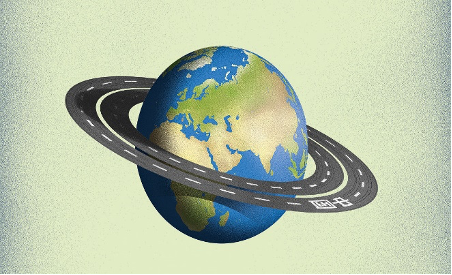 The China-Pakistan Economic Corridor (CPEC) is one of the biggest BRI projects connecting China's Xinjiang Region to Pakistan's Gwadar seaport. This project, along with other major developments, is facilitating massive trade and has provided 60,000 jobs to Pakistanis from 2015 to 2019. Moreover, under the BRI, China has agreed with Pakistan on 21 energy projects which would considerably enhance Pakistan's electricity production capacity after their completion.
Similarly, China's investment initiatives under BRI for the revival of the ancient Silk Route through Central Asia are also proving to be game-changer for the countries in the region. Advocating the notion of mutual benefits and common future, China is increasing the foreign direct investments in the region. In 2018, the FDI from China to Kazakhstan was 3.8 billion U.S. dollars, Turkmenistan 1.98 billion U.S. dollars, Uzbekistan 412 million U.S. dollars, Tajikistan 316 million U.S. dollars, and Kyrgyzstan 47 million U.S. dollars. The Central Asian countries that can effectively use these opportunities presented under BRI have benefited greatly from Chinese investments, thus creating a win-win situation for every government under this project. These investment initiatives have already started to yield a positive economic impact for this region which is expected to increase by manifolds during the coming years and decades. Apart from these plans, China has also planned to involve Turkey and many Eastern European countries through this initiative to give a global outreach to the BRI initiative in the long run.
Moreover, Southeast Asia has been an important region for the advancement of Chinese investment initiatives under BRI since 2013 due to its already close economic, social and cultural ties with the region along with its border proximity with many countries herein. According to various estimates and research studies, the Chinese BRI projects in this region amount to more than 750 billion US dollars as of 2018. Indonesia has received the highest BRI investments worth US$171 billion, followed by Vietnam (US$152 billion), Cambodia (US$104 billion), Malaysia (US$98.5 billion), Singapore (US$70.1 billion), Laos (US$48 billion), Brunei (US$36 billion), Myanmar (US$27.2 billion), Thailand (US$24 billion) and the Philippines (US$9.4 billion). These huge investments have opened gates for a new era of stability and economic boom in these countries, resulting in stability and progress.
Many African countries involved in the BRI projects have also received great economic support from China. Many African countries lack basic infrastructures such as railways, roads, airports etc. and Chinese investment projects for building them will provide opportunities for not only making Africa strong and economically independent but will also serve to uplift the social conditions thereby strengthening the Chinese goals of forming a community that can contribute towards a prosperous future. In pursuance of these goals, Chinese investments in African countries have been increasing every year and reached a colossal 208.7 billion US dollars in 2019.
Furthermore, Chinese investment initiatives in North African Arab countries are also taking relations between China and Arab nations to new heights. Within the rapidly developed bilateral ties in recent years lies fruitful cooperation in energy, trade, commerce and investment sectors. In February 2019, Saudi Arabia signed over 30 economic cooperation agreements with China worth a total of $28 billion. As a result of these initiatives, China is the largest trade partner of Saudi Arabia, surpassing the USA in 2011. The year 2019 marked a record high of trade worth $78.18 billion between the two countries, an increase of 23.29 percent year on year.
Prospects of Socio-economic Prosperity and Regional Connectivity through BRI Projects:
Despite skeptical propaganda of western media vis-à-vis the motives of the China under the BRI projects, the Chinese government and its representatives have rightly downplayed these baseless assertions by pointing out that the Chinese agenda of community with shared future is in pursuance of its decades-old goals of a prosperous community with shared socio-economic future that ensures win-win outcomes for all.
According to the Asian Development Bank (ADB), infrastructure development plays an important role in expediting and improving cross-border trade between countries which ultimately helps in an increase in the GDP of countries thus promoting development and human wellbeing. Many initiatives under BRI have been initiated to foil this goal for both better connectivity, economic prosperity and uplifting social conditions of countries. BRI has the potential to offer lucrative business opportunities for infrastructure development companies which can ultimately benefit participating countries suffering from inadequate infrastructure for socio-economic development.
Moreover, the Chinese government has also shown it's eagerness to increase people to people contacts and exchange programs for not only educational or tourism purposes, but for a more comprehensive and well-elaborated social and cultural dialogue between countries involved in this initiative. Such experiences will - broaden their horizons and on a deeper level, this contact will help to foster that type of understanding which is central to Chinese President Xi Jinping's notion of a community of shared future for humanity.
Apart from these benefits, a vision of green development and a way of life and work that is green, low-carbon, circular and sustainable will be pursued as well. Innovation will be a major driver of the Belt and Road development, with more measures to support technological innovation cooperation and stronger protection of intellectual property.
Conclusion:
The economic cooperation under Belt and Road initiative has provided a great way forward for the countries involved in it for building a comprehensive and economically viable solution for a better socio-economic future for all the players involved in it. After the expansionist and colonial policies from the western countries in various parts of Africa, Asia and Southeast Asia during the past centuries, this initiative has now provided a great opportunity to all the big and small nations involved in it to cruise towards a prosperous future under the guiding principles of "community with shared future" envisaged by the Chinese leadership.
Copyright © Center for Global & Strategic Studies (CGSS), Islamabad